Our Firm: Stifel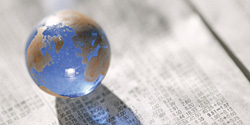 As Stifel financial advisors, Heltzel Kalloz Financial Group have the support of and access to the deep resources of one of the nation's leading financial services firms. Their affiliation with Stifel enables them to maintain the independent thinking and entrepreneurial spirit essential to help clients pursue their financial goals.
Stifel, Nicolaus & Company, Incorporated is a full-service securities brokerage, investment banking, trading, and investment advisory firm founded in 1890. The company is a registered investment adviser with the U.S. Securities and Exchange Commission.
Stifel is home to the industry's largest U.S. equity research platform (includes Keefe, Bruyette & Woods (KBW), a wholly owned subsidiary of Stifel Financial Corp., and other firms acquired by Stifel). Our equity research has ranked in the top ten in the Thomson Reuters Analyst Awards for 11 consecutive years. For more information about the Thomson Reuters Analyst Awards, see www.stifel.com/research.
Our parent company, Stifel Financial Corp., has been publicly traded on the NYSE since 1983 (symbol "SF") and was listed in Fortune magazine's 100 fastest growing companies in 2009 and 2010.
• Nearly 400 offices across the nation

• Seventh largest full-service investment
firm in the country in terms of number of
financial advisors, with more than 2,200

• More than 7,100 associates

• More than $270 billion in client assets
under management as of December 31, 2017

• $2.9 billion of revenue in 2017 and
$21.4 billion in total assets

• Headquartered in St. Louis

• Website:www.stifel.com