Families with Special Needs Planning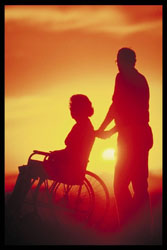 We understand that it can be cumbersome to plan for children or adults with disabilities. Our team has extensive experience in assisting families plan for the future of their loved ones requiring special care.
We will walk you through the process of securing Supplemental Security Income benefits, Medicaid, guardianship, and other tax-advantaged strategies tailored to suit your situation.
Taking the time to make a special needs care plan can alleviate your stress regarding future care and ensure your loved one may continue to lead a comfortable life.
To schedule a meeting to discuss your needs and plan for your loved one, please contact us.
Stifel and its associates do not provide tax advice. You should consult with your tax advisor regarding your particular situation.